Have A Blast And Get In Great Shape With Our Fitness Kickboxing Classes
Fitness Kickboxing: The intense workout that gets results fast, while you have fun! The satisfaction of executing those kicks with better and better accuracy and power every class is hard to beat. Mix that satisfaction with looking and feeling fit, and you know what keeps Penndel & Bensalem locals on the mat!
If you're looking for a fitness class that will take you to the next level, you want Fitness Kickboxing here at Hidden Gem Martial Arts.
Click Here For Your Kickboxing Trial Today!
Fill out the short form on your screen to get started today!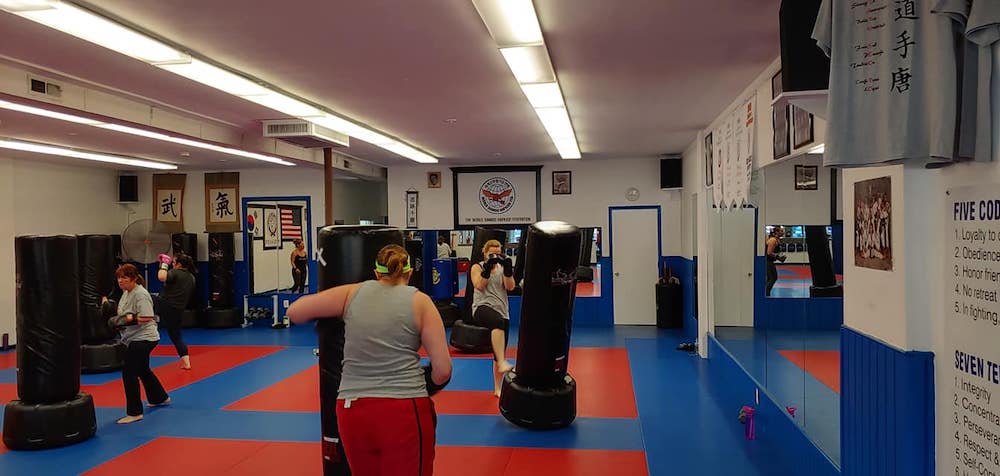 Top Fitness Kickboxing for Penndel & Bensalem: We're Here for Results.
Lose Weight - Burning fat is automatic as you perform demanding technique.
Get Strong - Build upper body, lower body, and core muscle with every kick.
Healthy Heart Rate - Staying on your toes for a whole class makes a significant impact on your resting heart rate and overall health.
When You Work Out at Hidden Gem Martial Arts, You Get More!
As a martial arts gym, we're tuned in to the person you're becoming as you put in the physical work. We're here to help you unlock your total potential—mental as well as physical. Here's what we see from our Penndel & Bensalem members:
Better Endurance - When you need to persevere at work or at home, you can and will. Because you've done practiced here.
Lower Stress - Executing kicks has proven to lower stress. Get out the day's frustrations in a way that's beneficial and productive.
Increased Energy - Do you sit for most of the day? Feel better because you've given your body the exercise and movement it needs.
Newfound Confidence - When you know what you're capable of, it shows. Exude confidence wherever you go.
Ready to Reach Your Fitness High? Let's Get Started.
Ready to enjoy a better quality of life? Ready to look and feel amazing? Join us for Fitness Kickboxing.
Just fill out the short form on your screen to get started!